by C. Elkins, OK Math and Reading Lady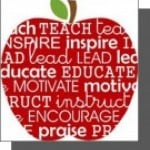 I am thrilled to announce that a link to my FREE downloads is now up and ready! You can preview it HERE now.  Or you can always find it on my blog homepage (cindyelkins.edublogs.org) and look on the header in the black strip. This may help you quickly find what you are looking for.
You will find links organized by Math, Literacy, and Misc.  Within each subject area you will see specific target areas (such as number bonds, multiplication, fraction, guided reading, writing, and so on). I linked the posts that these downloads are in so you can get the full story.  Often within the posts are links to other free stuff (by other bloggers).
Let me know if this works for you – or if you have suggestions for future posts for this coming year! I will be ready soon to address more issues you care about as I celebrate two years of blogging (started August 2016).
Enjoy!!  C. Elkins